NBC's Maya & Marty…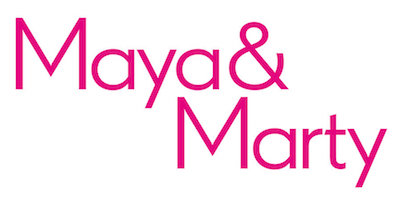 On April 9th, I received that stop-everything email inviting me to be part of a 10-piece house band for the new NBC weekly variety show "Maya & Marty" starring Maya Rudolph & Martin Short. One month later, 30 Rock had become my home for six weeks of recording our pilot season. Under the musical direction of bassist/composer/arranger Charlie Rosen & SNL musical director Eli Brueggemann, we taped six episodes featuring such guests as Kenan Thompson, Jerry Seinfeld, Steve Martin, Jimmy Fallon, Tina Fey, & Amy Poehler. In addition to witnessing first-hand the artistry of some of today's most brilliant comedians, I had the privilege of working with an incredible band that swung, rocked, & grooved at the highest level. Thanks to Charlie, Eli, Grace, Benny, Ray Jay, Ellie, Laura, Natalie, Jared, Bryan, & everyone in the M&M family for an unforgettable experience!

Berklee College of Music…

This September, I'll begin my 2nd year teaching on Mondays at the Berklee College of Music as an Associate Professor in the Strings Department. If it's anything like the last academic year, 2016-17 will be filled with unmatched exploration, learning, jamming, & joy. Berklee is the world's only collegiate program where a string player can take private lessons in classical, jazz, rock, old-time, Irish, Scottish, gypsy jazz, arabic, & bluegrass musics ~ a truly unique & inspiring creative hotbed. Drawing on my foundation in the classical & jazz traditions & my experiences as a band leader, sideman, recording artist, & touring musician, I look forward to another year advising my students through their musical adventures as well as learning from them.

9 Horses activities…

Since the release of our debut album "Perfectest Herald" (Sunnyside Records) last October, Joe, Shawn, & I (aka 9 Horses) have enjoyed a busy year touring & performing the repertoire from our CD which, according to All About Jazz, "communicates the essence of what it means to be an alive, feeling human being." We've also been composing new material, collaborating with friends, applying for grants, & booking concerts for a November east coast tour ~ stay tuned for a complete listing of these concerts within the next few weeks. In the meantime, here is a video Strings Magazine invited us to record for their String Session Series this past March during our Northwest tour (CLICK HERE).